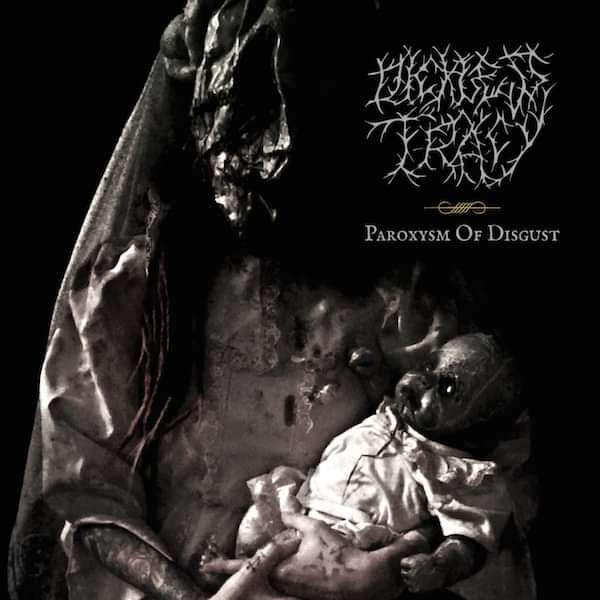 Dickless Tracy - Paroxysm of disgust
Tracklist:
Revenants

Anathema (Possessed by Christ)

Through the Maze of Lust

Reincremation

Ever Haunting Presence

Beautiful yet Deformed

Realm of Fools

Virus

Boneyard

The New Domination

Tombs of Doom
Paroxysm Of Disgust is the fourth album from death metal band Dickless Tracy (Brežice, Slovenia). This album is following a dark path that walked its predecessor Halls Of Sickness in 2009. Raw, dark and morbid death metal album consisting of 11 songs (one of them is cover of the cult American band Impetigo) represents the current mental state of the band as they decided to bring their vision of extreme musical expression even further. The very same musical expression that they have conceived and strengthened on albums The New Domination and Of Light And Darkness and took a step forward with Halls Of Sickness.
Release date: November 3, 2014 via On Parole Productions