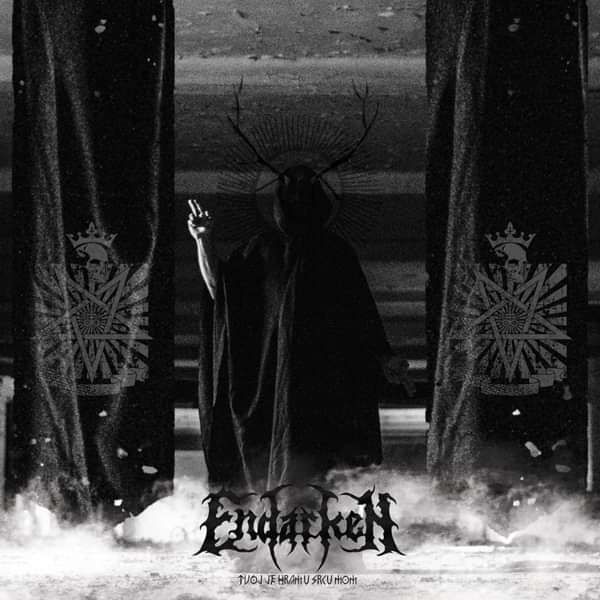 Endarken - Tvoj je hram u srcu mom
Pay what you want ($0.37 minimum)
Šta vrede oči kada um je slep
Digital version of Endarken's debut studio album.
Tracklist:
Šta vrede oči kada um je slep
Tvoj je hram u srcu mom
Alfa i omega
Oda Njemu
The old ones awakening
Ja, sve i svja
"Tvoj je hram u srcu mom" is the envoy of darkness, the bearer of the black flame, a six odes to the omnipresent indestructible force which is the source of life and death. This album is an ode to Him, a gloomy sound pervaded with fiery melodies - anything that lovers of black metal can wish for.
Release date: April 19, via Blackest Ink Recordings