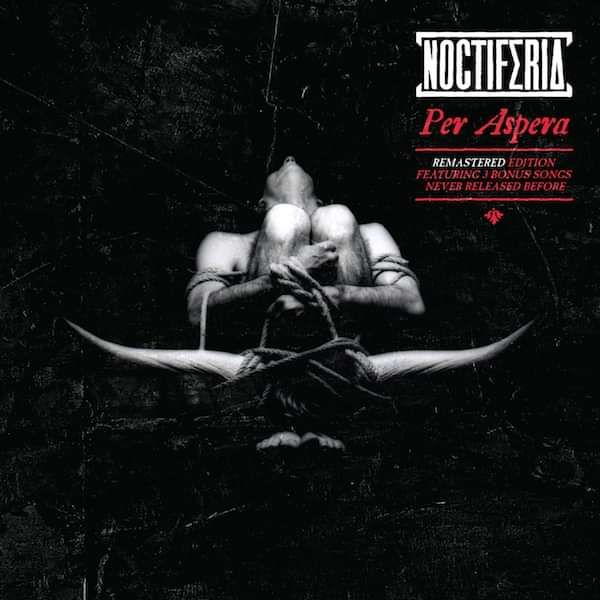 Noctiferia - Per aspera
Tracklist:
Per Aspera
Grief To Master
Fond Of Lies
Aught Against Thee
God's Debris
Seething Eye
Realm Burns On
Never Rue
Err To Hell
Err To Hell (preproduction version)
Aught Against Thee (preproduction version)
Fond Of Lies (preproduction version)
In 2002 it was time for second Noctiferia album that they entitled Per Aspera. This effort presented Noctiferia as mature death / black metal act and gained them worldwide attention. Per Aspera was critically well acclaimed and touring over Europe with bands like Marduk, Kataklysm, Immolation, Aborted and Malevolent Creation followed. Noctiferia achieved something almost impossible with the video for song Fond Of Lies as it was charted #1 for 8 weeks on Slovenian national TV.
Per Aspera is one of the most important milestones of Slovenian metal, a mix of Morbid Angel and Emperor … something for all extreme metal fans!
This re-release contains 3 demo tracks that were recorded in 2000, with the original singer of the band. These songs were later reworked and released on Per Apera. Slovenska morbida re-release includes 3 remixes of tracks from the album.
Release date: November 3, 2014 via On Parole Productions