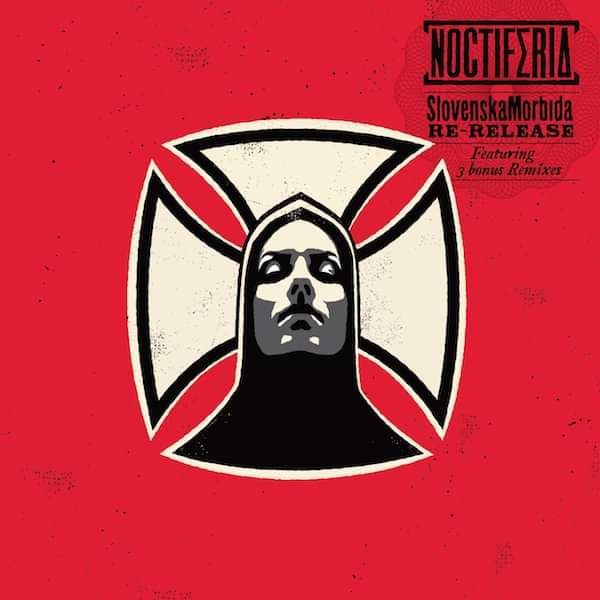 Noctiferia - Slovenska morbida
Tracklist:
Fabrica
Fall Of Exile
Bring Out The Beast
Turn Away
So Devoid
Anyone
Forebang
Out Of Play
Slovenska morbida
Evil Against Evil
Mara
Fall Of Exile (Zax remix)
Forebang (Petar Dundov remix)
Mara (Petar Dundov remix)
Originally released in 2006, Slovenska morbida is the 3rd and most experimental Noctiferia album. At that time Noctiferia progressed into industrial metal, full of different cultural influences including Slovenian national instruments and female vocals.
The album was mixed at Sweden's The Abyss studio by Peter Tägtgren, which added massive sound to Noctiferia's creation.
This reissue includes 3 remixes, recorded for exclusively for this re-release.
Release date: November 3, 2014 via On Parole Productions