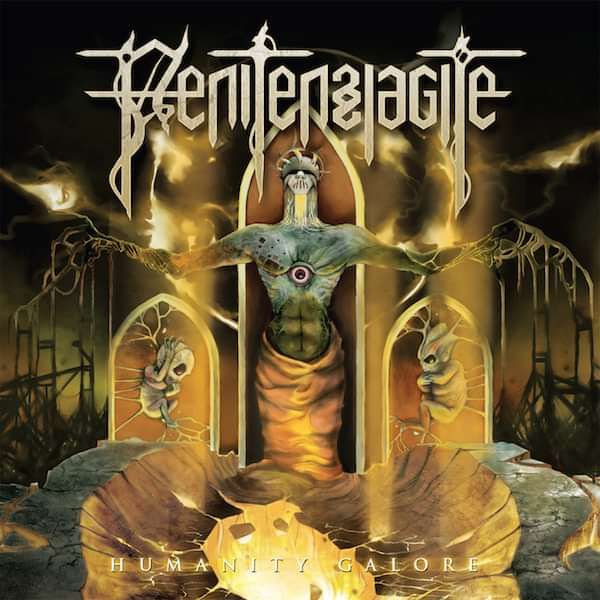 Penitenziagite - Humanity Galore
Tracklist:
Origin Of Desolation
Fire Makes Way
Cleansing
Dictation
Path Lain In Shadows
Humanity Galore
Lords Long Forgotten
Circle Of Life
Humanity Galore is the debut album from Slovenian death metal band Penitenziagite. Despite the fact that this is their first full length, Penitenziagite are not newcomers on the scene. The band was formed in 2004 and since then they have been refining and developing their style - not only in rehearsal room, but also in clubs and festivals. Their live shows became something every death metal fan would enjoy banging head to. Humanity Galore is mature and uncompromising album, on which Penitenziagite successfully balance between brutality, technical complexity and groove. Brutal vocals, fast rhythms and diverse riffs the world as seen by Penitenziagite: full of delusions, destruction and despair.
Release date: April 17, 2015 via On Parole Productions